About Us
City Book Review is the managing company for our book review brands (click on each logo to go to the website). We began in September 2008 at our kitchen table with one publication, and have since grown the company to include a total of four brands and three licensees. We now also offer author marketing services. If we can't provide a particular service you need, we have vetted publishing industry resources to refer you to.
We also license to the Tulsa City-County Library system (Tulsa Book Review), Portland Book Review, and San Diego Book Review. Tulsa relies on us to provide them with reviews for their monthly printed publication. While we have no control over which reviews they select, simply having your book review available to them increases your chance for additional exposure. Portland and San Diego operate independently of the City Book Review brands, so if you're wanting a book review from them, follow the links above to go to their respective websites.
This is the hub for ordering a book review from any, or all, of the brands or ordering author services. You'll also find author-related resource articles here.
You'll find all of the reviews we've done since 2008 on the brand websites, as well as articles and author interviews.
Order a Book Review
We have been offering book reviews since 2008 and have thousands of happy authors and publicists. Because we receive such a high volume of books every month, we created our Sponsored Review program for authors and publicists who want a guaranteed review by a certain date. As with all of our reviews, we do everything in our power to make sure each book gets to the right reviewer.
Click the images below to learn more about each of our programs:
Author Services
At City Book Review, we understand writing your book is only the first step. There are many hats you may need to wear to publish your book. That may feel like a daunting task, but we're here to empower you on this journey. We can either help you with some of these things or connect you with the resources and agencies that best suit your needs.
We've been doing this since 2008, and we are much more than just a book review company. We have some great resources in our back pocket for you – from mentoring to creating a marketing plan to designing your cover to marketing the book you just published, and much more.
Take a look at the author services we offer and contact us today to discuss how we can help with your book launch.
Resources for Authors
You'll find these recent articles to be a bevy of information to you as an author. Most of the articles are written by seasoned publicists who have been working in the book industry for a very long time. You just can't beat free advice! Archived articles may be found on the top menu under Resources.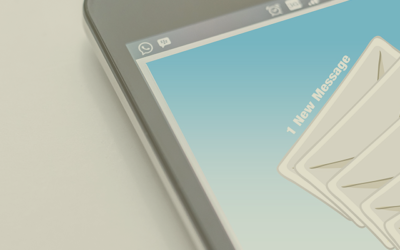 By my count, authors need four email lists for an effective book launch. Assuming Amazon is your primary marketing partner is probably the worst assumption you can make when launching a book.
Simply put, you need a team, and email is your best friend. Without it, your book will disappear into the virtual back shelves of Amazon. You could get lucky and be discovered. Perhaps have the right topic or story, at the right time. But, more likely, it is like the proverbial noise a tree makes when falling in the woods. If no one notices your book, it won't sell. It's time to make some lists
read more
Licensing
We at City Book Review are the proud owners of many [city]bookreview.com domains. One of the services we offer is the ability to license these domains and run your own book review website on them, just like we do! Our current inventory includes Austin, Baltimore, Cleveland, San Jose, Vanvouver, Washington DC, and more. Check out our licensing page for more details on how you can run your own book review website.