So you've decided to write a non-fiction book? Congratulations! Non-fiction books are an excellent method for establishing or raising your platform, developing an email list, expanding your business or advertising your services, and booking author appearances like speaking engagements. However, marketing a non-fiction book is an entirely different ballgame than fiction since there's a lot more involved. Here's why you need to be able to market yourself as an expert and what you need to know.

Are You a Topic Expert?

Years ago, I had a gal who wrote one of the first books on plant-based protein-eating as a way of life. Although she wasn't a leading authority on the subject, her dad had suffered a heart attack, and she put him on this strict diet, which helped his heart health greatly. The only issue was she wasn't an expert with any credentials to her name.

Just because you've written a non-fiction book doesn't automatically make you an expert on that specific topic. When it comes to subjects like dieting, health advice, money advice, etc., you need to have established yourself in that industry. If you worked as a financial planner for years, or perhaps a nutritionist or a therapist specializing in relationship advice, these avenues can greatly raise the credibility of your book (and your associated non-fiction book marketing). If not, you're going to require a helping hand.

What If You Aren't an Expert?

If you want to write a book on a particular topic you're passionate about, go for it; but you'll need to make some changes if you're going to be taken seriously.

On the one hand, anyone can write a book about any topic without being an expert. The problem is you won't receive much coverage, and your marketing efforts won't pay off if you haven't established yourself as an expert in that field. Whatever your topic is, remember that the competition is fierce. So, what can you do?
Well, let's go back to the author I mentioned earlier, who wrote the plant-based food book. She quickly learned how difficult it would be without the proper credentials, so she contacted doctors and nutritionists who could endorse her book. (Learn how to start connecting with influencers here!) One of them even wrote the foreword to it. In some instances, it's rather simple, but in other cases, you may need to co-author the book if it's a complex topic.

What if you can't get those endorsements or blurbs before your book gets published? Look at other options besides the book itself to contribute your knowledge, and begin building yourself as an authority on the topic. Let's explore how to do that.


Make Sure You're the Authority

Whether you're licensed or accredited, you still need to act like an expert. Where should you begin? Well, let's start with blogging. If this is going to be a passion project for you, then you should be passionate about the topic as well. Start a blog about your topic. I've been a book marketing expert for a long time, and whenever I'm trying to attract the media or blogger for a book I'm sending, one of the first things they'll ask about is the author's credentials. Don't have credentials in this particular topic? Then you should be writing blogs about it on a regular basis.

Get on social media (if you aren't already) and use your accounts to tie into your topic. Keep a steady presence on at least one or two social media sites. (Not sure which social media channels are right for you? Take our quiz.) You can feed off of current events, changes in your market, new trends, or even celebrity news, if it fits your topic. These can provide excellent types of content for your non-fiction book marketing efforts. Let's look at a few examples.

I recently spoke to an author who deals with conflict issues, namely workplace conflicts with a boss or co-workers, and combative personal relationships. This author couldn't wait to promote their message and strengthen their book marketing efforts. So I suggested the following:
Discuss what's happening in the news, highlight current world events, and explore how politics have become an increasing source of conflict.

Visiting family during holidays involves seeing relatives with whom you may clash or have heated disagreements. So why not speak to that?
These are just some examples for future subjects and current items for blog posts, or for referencing on social media.


Become the Expert/Know Your Market

Along with being an authority, it's also important to own your expertise. Some people may not care for the term "expert," but you should definitely embrace this. Why? Having that expertise will separate you from your competition and improve your book marketing results. You should familiarize yourself as much as possible with your market so you'll be aware of current trends, changes, or things to look out for in the future.

People always call me an expert, and I've spent a lot of time working toward that, but I'm not schooled on publishing, per se. My background is marketing, but I had to become an expert on publishing to cultivate the success of our authors and achieve the results of the book marketing plans we create. It's crucial that our authors know that if they work with us, I'm not only focused on their marketing but on the publishing industry that drives a lot of book marketing changes.

Many industry experts will not only turn their attention to their industry but to others that influence it also.

Becoming an Expert Funnel
When it comes to non-fiction book marketing, it's a lot easier to market someone who is an "expert funnel."

I often use this term when speaking to business groups who write non-fiction. So what is an expert funnel? It's a person who filters all of the information on your industry and funnels out what matters to your core audience. The point is that when people visit your website, they'll get exactly the information they're looking for and nothing they don't need or want. Consumers love this, and it's the reason why bloggers pay so much attention to their niche. It's the first step in getting a loyal fan base and is yet another excellent method for improving your non-fiction book marketing.

Part of being an expert is staying focused on what's going to change in your industry. This will provide content for your blog or social media because these trends can affect what you're writing. The book you are producing (or any future books, for that matter) should be as current as you can make it. You should also be aware of any future trends or things that may influence some of what you're discussing or referencing in your book. Not only will this help you to produce an exciting and informative book, but you'll become the go-to person for your topic. You're becoming an expert funnel, which improves your campaign and strengthens your message.

You don't want to be a one-hit wonder with the media but rather be the expert they repeatedly need. (And, related, are you ready for big media coverage? Get your assessment here!)

I won't lie to you: it's a great deal of work, but it's not as difficult as having a book that doesn't move the sales needle.
Having a successful book campaign does assist in raising your knowledge and expertise, but only to a certain degree. You have to start the campaign with your own. There's so much competition out there that the media has plenty of choices for who they want to cover or call upon for a leading authority in a particular topic. To get seen and heard, you need to be an expert.

Remember, there are many options besides just your book to establish yourself as an expert in the field. Marketing a novel and non-fiction are very distinct, but the one thing that never changes is the time and energy you should put into it. If you commit to learning as much as you can about the marketplace and really focus on your book expertise, you will get better results for your current book and future releases.  
---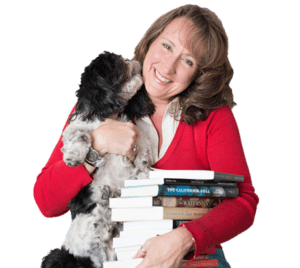 Penny Sansevieri, CEO and founder of Author Marketing Experts, Inc. (AME) and Adjunct Professor at NYU, is a best-selling author and internationally recognized book marketing and media relations expert. Her company is one of the leaders in the publishing industry and has developed some of the most cutting edge book-marketing campaigns. To learn more about Penny and her company, visit www.amarketingexpert.com. You can also find her on Twitter @bookgal or on Facebook at therealbookgal.