We asked more than 2,000 professional publicists what is the most important thing that each indie author should do when self-publishing a book. We were blown away with more than 100 responses, so we're issuing a series of tips articles. This is our second installment. If you'd like to read the first tips article, click here. Each suggestion is organized into categories. These are entirely different categories than were featured in the first article, so if you go back and read the first article, you'll get a whole new group of tip categories. We also shared the publicist's contact info. We hope you find many of them helpful to you or other authors you know.
Coming soon will be a series of webinars covering many of these ideas in more depth (join our email list to get those announcements too.)
Your attitude towards your work makes a huge difference.
A self-publisher once said to me that they didn't want to compete against people like Mo Willems, author of Don't Let the Pigeon Drive the Bus. I answered, "Well, I do. I don't want to indie publish unless I can compete with the best." Your attitude towards your work makes a huge difference: Create the very best you know how to – and do better next time. Plan to compete against the best in the industry."
Small is beautiful.
Think of yourself not as a self-published author, but rather as an independent publisher. Give your publishing company a name. Never misrepresent the fact that, at the moment, you have just one title and that you are the author. But engage the world as a small business."
Become a local star.
Be sure to maximize your visibility where you currently live. You become a local star and more newsworthy there! Get a book review from a local journalist and plan a series of interesting collaborative events that you promote online and off for great SEO and book sales."
Be unique.
Figure out what makes your book unique and compelling, and target your marketing and PR to those specific strengths. Your book HAS to be unique and different from the others on the marketplace…and yet, it also has to be compelling enough in it's uniqueness to generate readership outside your family and friends. By combining what's unique and compelling about your book, you'll be able to differentiate it from the competition. "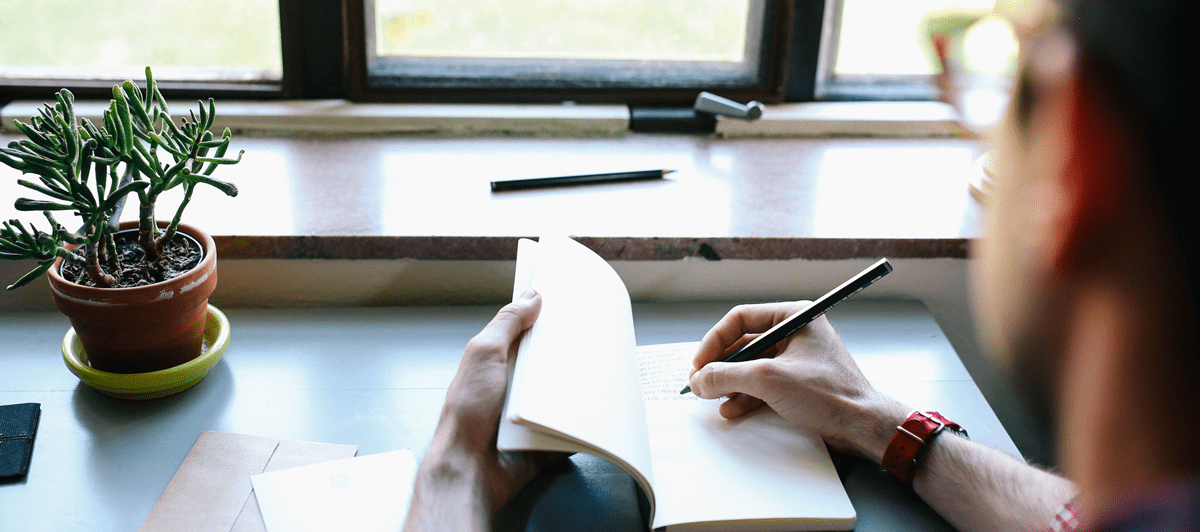 Before you write a single word…
Will Schmidt
Executive Editor
Media Maestro – Book Division
Make your mark.
I attended a biographical writing class taught by William Karl Thomas (author of Lenny Bruce: The Making of a Prophet and 12 other books), who began the class by saying, "If you are a writer, you share the same universal tradition as a dog who pees on a fireplug or a delinquent who sprays graffiti on an alley wall. We all want to 'leave our mark' to prove our existence. All you can hope for is to create something that smells, looks, and reads better than the dog or delinquent's mark, and hopefully have a larger audience. If you are not aware that you are 'leaving your mark,' if you are motivated solely by a desire to become rich and famous, then I doubt that you'll create anything worth reading." I realized that was the criteria by which I judged the books my small publishing firm (www.mediamaestro.net/books.htm) publishes."
Create a realistic budget.
Create a realistic budget for the production of your book, which includes the hiring of a professional cover designer and professional editors (developmental editor, line editor, proofreader, etc.) so that you can produce a professional product readers will love. You may be tempted to cut financial corners and do these tasks yourself, but most people do not have the diverse skill sets and experience necessary to accomplish all of these tasks well."
Budget your energy, time, and resources.
Budget for your book. This means budget your energy, your time and your resources. Promote your book using your best energy and time – evaluate how best to spend the energy and time you have – do you have enough to visit bookstores around the country for a couple of months or your own community for a day, spend an hour each day on social media connecting around the world with book bloggers, librarians, other authors and readers from your PJs in your house? Understand that the whole book project falls to you and budgeting only for editing and production of the book means that you'll come up short in marketing and getting the word out. At the very least, budget to buy copies of your book to give away to reviewers and "loud-mouth" tastemakers. The more you invest your energy, time and resources after writing the book, the better the chances readers will find your work."
Martine Quibell
Robert Rose
Thoroughly research your market.
Research your market thoroughly before considering writing a book. If there are already a number of books on that topic, you may wish to write about something new or at least come at the topic from a brand new angle. Hire a professional (highly referenced and recommended) PR person to assist you one the book is published.
Make sure your book is polished and attractive.
Making sure your finished product is polished and attractive to publishers, book buyers and consumers! If you're trying to self-publish enlist the help of friends to be your editors: check proofreading, grammar, correct citations. Is the topic of your book interesting. Make sure the cover art is attractive, the title engaging, the quality of paper stock has a nice feel/weight to it. Ask for honest opinions and go over your book two dozen times if need be so that the final product is as picture perfect as possible! You get one chance to make a lasting first impression. If the cover, title and overall look of your package is engaging enough, you just might make the cut!"
Research, and don't believe everything you read on the internet.
Not everything you read on the internet is correct. Too many times I have had authors come to me and say, "but I read it and therefore it must be so." Research is at least 50% of what any self-published author needs to be doing. Research contacts, competition, communities and find corroboration for what you read. Then ask for help and don't say no to whatever that expert says is correct. Remember that as a self-published author you don't "need to know" instead you need to have a near vertical learning curve to be successful with your project."
Need a designer?
With more than 9 years of experience in the book industry, we know how to design covers that sell. Hire us to either redesign or design your book cover.
Interact with readers and get your book reviewed.
Never stop promoting your book. Once it is professionally edited and designed, work tirelessly to expand your email list, blog valuable content, interact with readers, and obtain reviews. Authors typically fail only when they give up."
Books with reviews have stronger sales.
Although many authors recoil at the thought of outright asking their fans/followers to review or—gasp!—preorder the book on Amazon, those who do have stronger sales than those who don't. The more preorders/good reviews, the more likely it's going to come up in a search, and the more momentum will build."
Get your book reviewed
City Book Review (publishers of San Francisco, Manhattan, and Seattle Book Reviews and Kids' BookBuzz) have been professionally reviewing books since 2008. A well-respected outlet for reviews and author services.
Keep your reader in mind.
As a publicist, I sometimes work with authors whose ideas for their book's publicity don't match up with who would actually buy and read their book. It's critical that you think carefully about who your reader is, and what media they consume, in order to reach them. You may want to be on The Today Show, but your reader may watch Morning Joe instead. Always keep in mind your book's reader when formulating your publicity goals."
Look through the eyes of your reader.
Challenge yourself to look at your book through the eyes of a reporter or consumer who has many books to choose from and can only pick one. Be as honest and as objective as you can about whether yours would hold up against stiff competition. And, if you think it can, state in two sentences what they might say to describe why it's great to someone else. If you can, you have your elevator pitch and a book worth promoting."
Writing is about the reader, not about you.
If you're writing non-fiction, such as the books on programming and management we publish at the Pragmatic Bookshelf, you still need to consider the reader's journey. They are the hero, and the journey should be theirs. With fiction, it's still about the reader: their feelings, their reactions, their experience as they journey with the heroes of your novel. If the reader doesn't feel anything, they won't finish and they won't come back for more. In either case, make it about the reader. Let them see themselves on the page, and bring the experience to them. With marketing and promotion, the lesson is the same: it's about them, not you. How can you be helpful in a given community (answer questions in public forums, etc.)? What new and novel (heh) experience can you offer in your story? It's all about the reader."
Be patient.
Do *not* publish your manuscript the minute you finish the draft! It's so tempting to be done, especially after all that hard work. But you're not done. I promise, it isn't perfect. Get other eyes on your work, get feedback, revise, edit. Don't shortchange yourself and your book by speeding to publish it. This is a process, and not a quick one, not if done right or well. While your critique group and beta readers are reading it, be working on the next thing. Take your time with each and every book. You want to build a reputation as someone who crafts good work, not someone who puts out half-baked crap."
Don't rush to market.
This goes against the inclination we've all developed living online, that if you don't post content constantly you vanish,. but the ease of print-on-demand publication has consistently driven down quality of books, muddying the water and making it ultimately more difficult for everyone trying to generate quality content. The best service you can do to yourself and your potential readers is to go through your text with a fine tooth comb, and then do it again, and then when you think it's ready for publication — get second opinions. A good book takes time to produce. It always has, and always will."